Brush cleaning is an essential part of your beauty routine. It involves the removal of residual makeup, dirt, and oils. Buildup of dirt and oils on your makeup brushes can cause acne breakouts and possibly rashes called dermatitis. Remember the gross residual makeup, dirt, and oil we just talked about? That disappears after a good brush cleaning. If you're a makeup artist or just someone who wears a significant amount of makeup, I would suggest you to clean your makeup brushes every week.
Now I'm not claiming that I'm a paragon of makeup brush cleanliness, but I DO try to clean my brushes a couple of times a month. And over the years, I've picked up a few tips that make the process quick and easy! But first – let's get back to brush cleaning. Keeping your makeup brushes clean is important! (These things are touching your face, after all!) If they aren't cleaned regularly, dirty brushes can harbor bacteria, which can eventually cause breakouts and other skin conditions. So how often SHOULD we clean our brushes?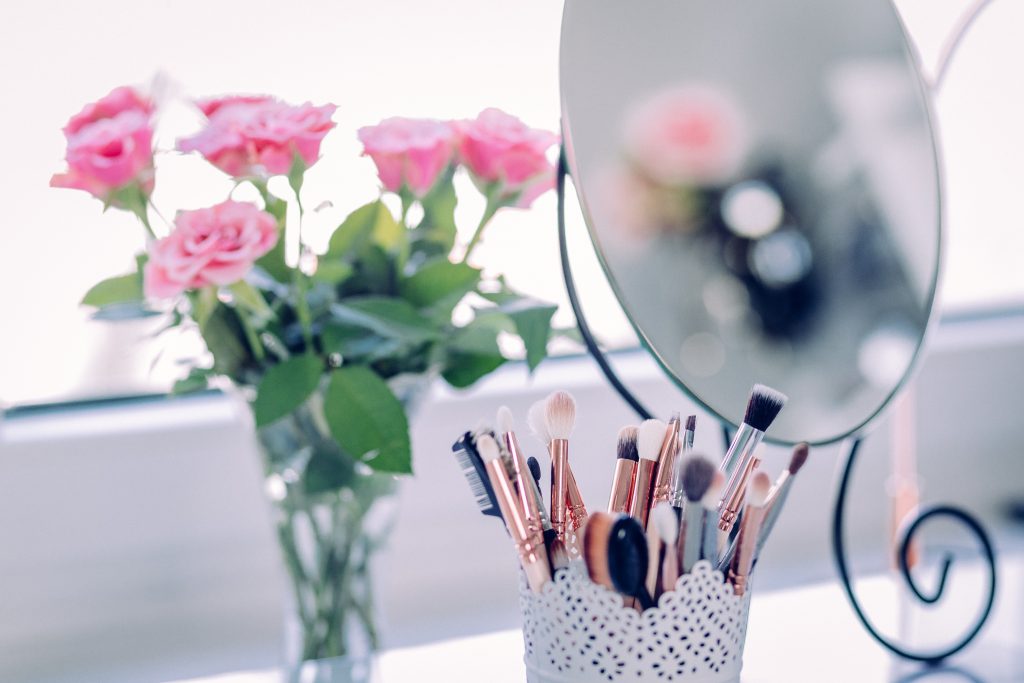 How often should we clean our makeup brushes?
Most dermatologists will tell you to soak your tools, especially foundation and concealer brushes, once a week — at minimum — to prevent product buildup. Because these brushes are used on your face, the cleaner, the better, says Bobbi Brown. "Brushes that are used around the eyes should be cleaned at least twice a month," she says. "All others can be washed once a month."
According to some makeup artists, soaping up your makeup brushes regularly can extend the life of the bristles and make for a better makeup application. Brush hairs and sponges are porous, so they hold onto oils, debris, and bacteria. If your brushes are dirty, your application will be spotty and blending will be difficult.
What to use to clean your makeup brushes
The best method for cleaning your tools requires only water and either a gentle soap (regular soap formulas can dry out the brush's bristles, especially if they are made of natural hair) or brush cleanser. Easy, peasy! Pro Tip: I love to use baby shampoo. The formulas are super gentle, so you won't dry out your makeup brushes aaaand the baby shampoo will leave a super yummy smell – hihi.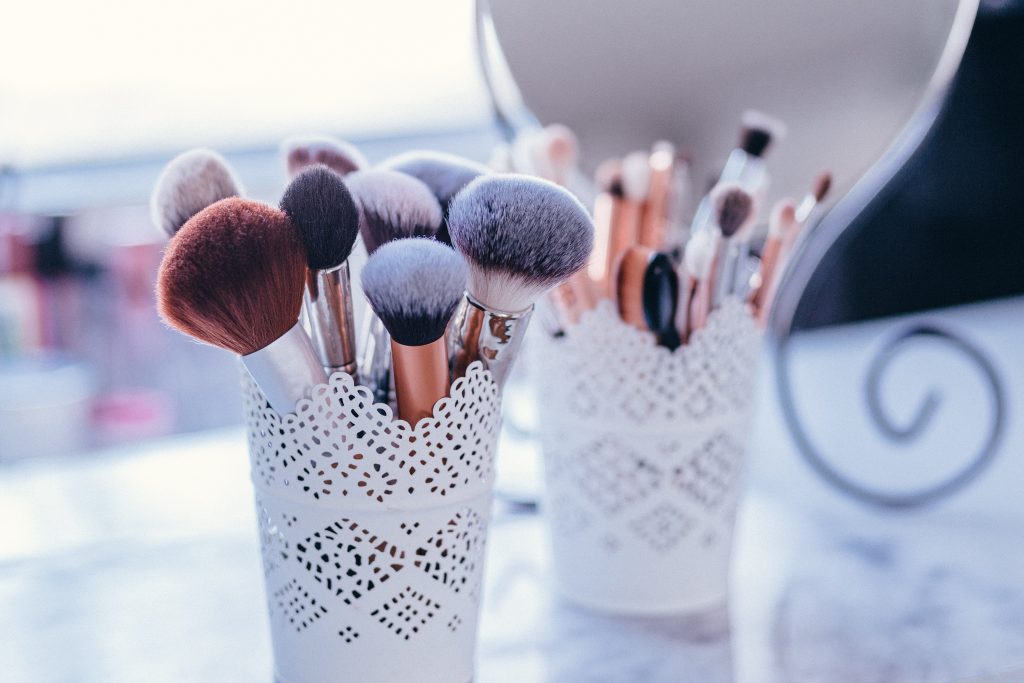 How to clean your makeup brushes
Run the bristles of your makeup brush under warm water. Make sure the bristles are saturated, but try to keep the rest of your brush dry. If the part that holds the bristles in place gets wet, the bristles could start to loosen and fall out!
Squirt a small amount of makeup soap or baby shampoo onto your silicone trivet. If you don't have one you can use your handy to swirl you brush on.
Push the wet bristles of your brush gently against the trivet, and start swirling it around. Just WATCH all the gunk that comes out! Just keep swirling your brush against the mat, adding a few more drops of soap if necessary. It will eventually come clean! Pro Tip: try to make more up and down motions, that will make your brush last longer.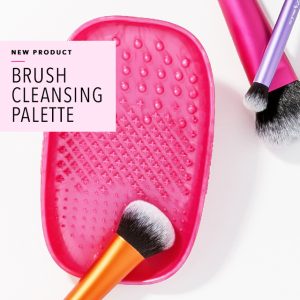 4. When your brush is clean, give the bristles a thorough rinse. Squeeze any excess water out using your clean towel. Finally, reshape the brush head and let it dry. Also try to let the bristles dry in the air, that will allow the air to circulate and make to brush dry properly. I also lay them on the edge of a table and the the top of the brush hang in the air. If you have the possibility to hang up your brushes – that's even better. That will allow the water residue to come out and not stay in the brush. Which's not that good, as it will start damage the glue.

What about the beauty blender?
Regular makeup sponges, the inexpensive kind that come in bulk bag, aren't meant to be reused. Microbial-resistant sponges, such as BeautyBlenders, on the other hand, are meant to be reused and can be safely used for three to four months. As with makeup brushes, make sure to clean your Beauty Sponge at least once a week, as the sponges can become filled with skin cells and bacteria can overgrow in that area.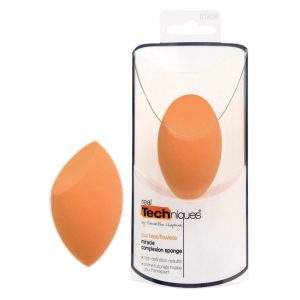 Now that our makeup brushes are clean, lets use them right.
How to perfectly use colour correcting
Have fun cleaning your brushes Lovies, if you have any tips to share – please comment below.
x S.