Brands can be recognised by many things – the swoosh of a logo, a colour, even a company's founder. With Lush cosmetics it is the smell – the honeyed, cloying odour reaching out of the company's shopfronts like a wraith to grab unsuspecting passers by. The look of a Lush shop was partly inspired by the London cheese shop Neal's Yard. Soap is sold in wedges that do indeed look like cheese, priced by weight and wrapped in greaseproof paper. "Bath bombs" are piled up like fruit; butter cream looks more like a mouth-watering cake than shower soap.
Most natural Ingredients
Ingredients are mostly natural, nothing is tested on animals and packaging avoided where possible. The reason it smells so strong is that if you take all the packaging off cosmetics – you can smell it. These days, consumers are more interested in organic products than ever before — especially when it comes to skin care. This is an area where Lush obviously stands out even just in the store, where you can actually see many of their raw materials like cinnamon sticks, orange segments, and lavender sprigs.
That doesn't mean the line doesn't contain any synthetics; about 75 percent of the range is completely free of preservatives, but a quarter gets extra help from ingredients that, yes, include some parabens — though at a percentage lower than the EU regulation limit. And some effects, like foaming, require lab-created additives.
Like a lot of natural-leaning brands, the company takes the idea beyond just the formulations to the packaging (100 percent of which is recyclable, compostable, or biodegradable) and hits the ideas of responsible sourcing, sustainability, minimal waste, and no animal testing hard.
One of the cutest elements of any Lush product is the sticker that features a little cartoon portrait of the person who made it for you. By "introducing" themselves on the containers, they remind you that the products are handmade by a person and not by a giant factory machine. It's the "human was here" approach, and it's effective because it's much easier to feel an emotional connection to your shower when you know it was created by Sarah on 5/21/18.
Is Lush cruelty free? Does Lush test their products on animals?
The short answer to this question is yes, as a brand Lush is a cruelty free brand and no, they do not test their products, formulas or ingredients on animals. If you worry about whether the animal products in your bath bomb are ethical, worry not. They're PETAapproved and follow REACH regulations to ensure that they're always up to date with any regulatory changes concerning the use of harmful chemicals in their products.
Lush is not a vegan brand. Their products do contain small amount of animal products such as milk, honey, lanolin, eggs and beeswax and while they claim that the animals were not harmed in the process, the fact remains that these are not vegan-friendly products. They do offer some vegan products, but for the most part, Lush is not vegan.
People tend to take offence to this when they consider that they're approved by a board like PETA. However, folks tend to forget that PETA stands for protecting animals against cruelty and are not an exclusively vegan group. I think this causes a lot of the misunderstanding as people may feel betrayed. While Lush products are amazing and natural, some will simply be forced to avoid using them due to non-vegan status.
My Favorite Lush Products: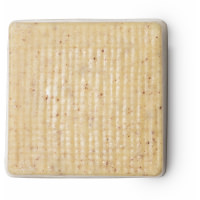 Buffy
Slay dead skin with this scrub-in-a-bar that's filled with essential oils, cocoa and shea butters, and ground-up goodies that are great to use on thighs and bums, leaving you looking dewy. Rub the bar on wet skin to release the goodness: ground rice, almonds and aduki beans get to work polishing away dead cells, while the blend of lavender oil, cocoa butter and shea butter replenish moisture.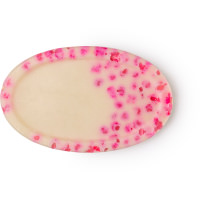 Pearl
This sweet and floral bar is made with antioxidant argan oil, soothing rose oil and absolute, with sago bubbles to massage the skin and help boost circulation. Go on, give it a try.
Rub Rub Rub
An exfoliating shower scrub that can also be used to wash, volumise and add shine to hair. Packed with mineral-rich sea salt, Rub Rub Rub can be used as a gentle scrub on wet skin, or on dry skin for a really good buff before you get in the shower. Sea salt, a natural antiseptic as well as exfoliant, is combined with lots of lemon juice to leave your skin feeling rejuvenated and it also adds shine and volume to hair.
Bunny Moon
When you look at the moon, what do you see? Some see a face, some see a dragon, others see a bunny. When you want soft and strokable skin, this bunny is the one for you. Honey is antiseptic and moisturising, rose oil helps to soothe and balance while chamomile and marigold infusion calm the skin. A dash of gentle, cosy vanilla and benzoin resioid helps you feel comforted. You'll be a happy bunny with calm and clear skin.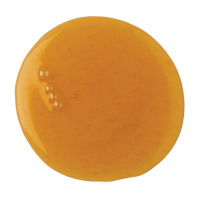 Fairly Traded Honey
For gorgeously soft, sexy shiny hair, who better than the birds and the bees to help us? Fairly Traded honey makes up more than half of this shampoo to replenish moisture and add shine, and there's also beeswax and lots of floral essential oils to bring to mind a summer meadow. Honey really is the bees knees, which is why we've used plenty here: it's self preserving, and a natural humectant, which helps your hair to attract and retain moisture.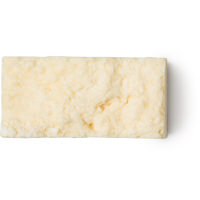 Trichomania
Ultra-hydrating, we've used protein-rich creamed coconut to coat each strand with moisture to leave hair soft and strong. This cares for your scalp too. Gently stroke a few times directly onto the scalp or lather between the fingertips and work into the hair for a thick and foamy shampoo. Rinse off and condition as needed.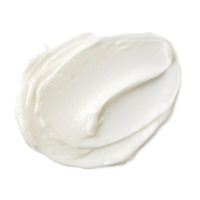 Roots
For gloriously healthy hair, go back to your roots and plump for this invigorating hair and scalp mask treatment to deeply refresh and revitalise. Tingling, cool kisses of fresh mint infusion, peppermint and spearmint stimulate the scalp, drawing nutrients to the roots to nourish the hair follicles, as rich honey strengthens hair and nettle absolute brings balance. Meanwhile, shining rays of grapefruit, neroli and sweet orange add shine and vibrancy, making you feel like you've found a glorious sun spot amidst arctic tundra. Embrace the chill and get your hair into mint condition with this menthol-packed energiser.
Sources:
What you might also like: