I have to be pretty honest here, I was so not watching what I eat and was literally living my life haha and we all know what the consequences are. If you're following me on Instagram you might have seen that I restarted my fitness game and really trying to eat clean especially because I have to lose the weight I gained while eating like a queen.
I always loved smoothies. They're super easy and have a great amount of vitamins and everything your body might need throughout the day. I used to use my blender to make my smoothies or my protein shakes after a morning workout. What I really didn't like was that I never had a 2go option. I always had to finisch my drink at home. Also I was never really able to tell how much smoothie/protein shake I'm making as the blender was huge.
A few weeks ago I was sent the new Smoothie 2GO Sport SMP060WG by Kenwood! Friends let me tell you – I love it. Since I have it I'm make some pretty damn good shakes haha and I'm finally able to just chage the head and transform the mixer in a 2go bottle. Pretty cool, let me tell you that. But I'm not only making my morning smoothies or shakes, I also love make myself a good cold mango lassi or mix a good alcoholic drink on a weekend – don't judge.
As I'm a master in smoothies and all sorts of shakes I thought I would share some of my favorite recipes.
Matcha Pear Green Protein Smoothie Recipe:
Looking for a smoothie that will give you a boost of energy and help you recover after a strenuous workout? The matcha green tea in this recipe delivers a hit of caffeine, while spinach provides almost every vitamin and mineral under the sun. Pear not only sweetens the deal, but adds plenty of vitamin C and fiber (especially with the skin left on).
Ingredients:
1 scoop of a vanilla flavored protein powder
1 cup unsweetened almond milk
1 cup spinach
1 pear
1/2 teaspoon of matcha tea powder ( I use the one from Kissa Tea)
Combine all ingredients in a blender and mix until smooth.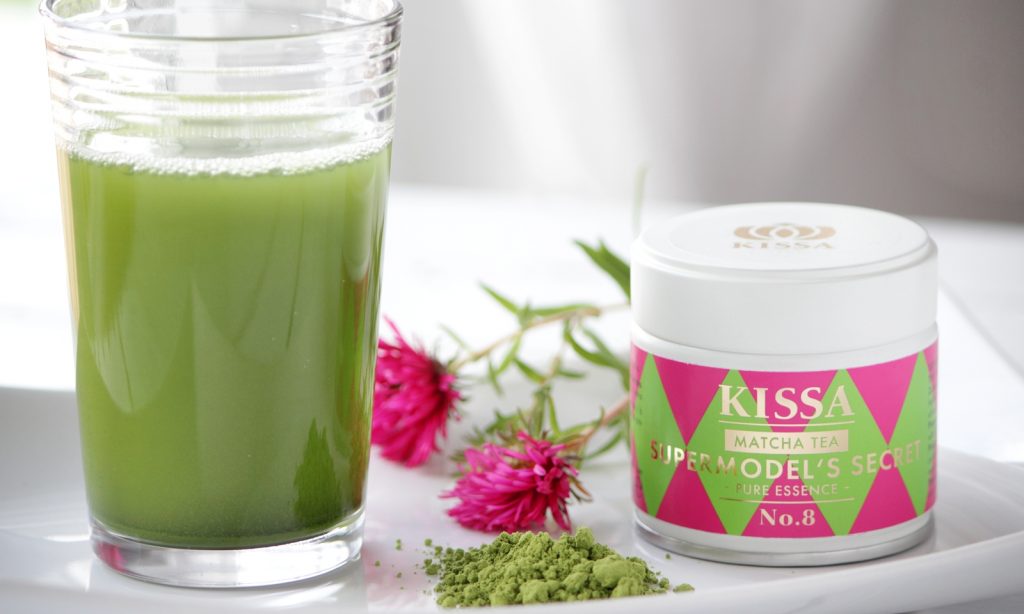 Spinach Orange Green Smoothie
This green smoothie recipe is so delicious! Add in some hemp seeds for protein, and you'll be feeling great all day long.
Ingredients:
1 navel orange, peeled
1/2 banana, peeled
1 cup tightly packed organic spinach
1/4 cup coconut water, adjusted as desired
1 tablespoon hemp seeds, optional
Ice
Add all ingredients to a blender with a few ice cubes and blend on high to combine. Add more coconut water as desired to reach desired consistency for smoothie.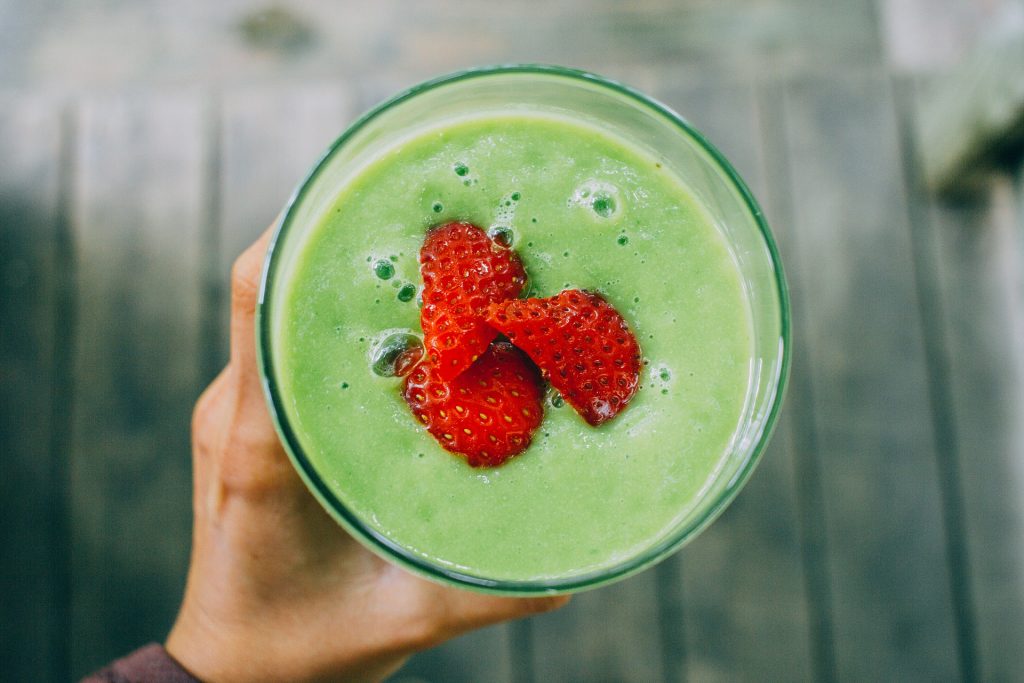 Mango Lassi:
A favorite drink at Indian restaurants, they're easy to make at home. Lassis come in all kinds of flavors, some are salty, some are sweet, some have mint, some have fruit. A mango lassi is basically a yogurt based mango milkshake or smoothie.
Ingredients:
1 cup plain yogurt
1/2 cup milk
1 cup chopped very ripe mango (see how to peel and chop mango), frozen chopped mango, or a cup of canned mango pulp
4 teaspoons honey or sugar, more or less to taste
A dash of ground cardamom (optional)
Ice (optional)
Put mango, yogurt, milk, sugar and cardamom into a blender and blend for 2 minutes.
If you want a more milkshake consistency and it's a hot day, either blend in some ice as well or serve over ice cubes. Sprinkle with a tiny pinch of ground cardamom to serve.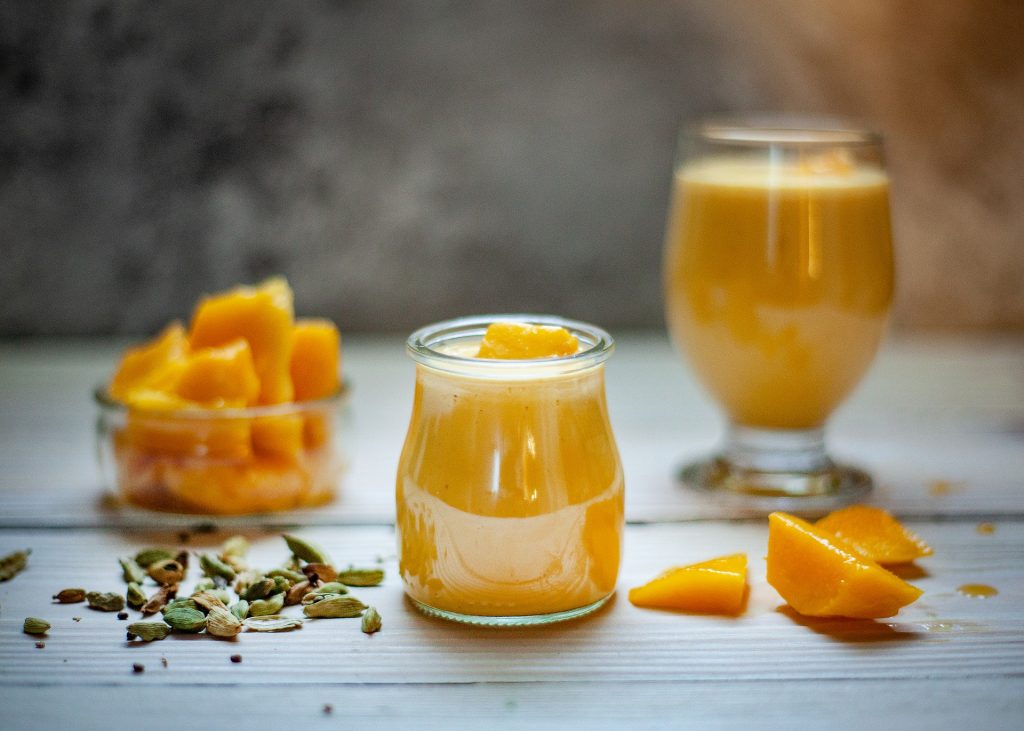 If you end up recreating something let me know. Lately I love making Mango lassi – especially for breakfast. Do you have a favourite Smoothie recipe that you would like to share? Than please feel free to comment down below, it's alway great to get new inspiration.
x. S